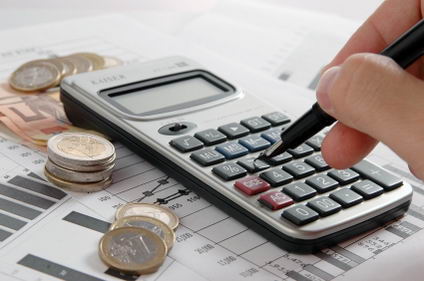 By the end of January, the City of Toronto will finish this year's budget process. It is one of the most important government processes, but also one of the least understood. To reflect on the budget process and how to improve it, I interviewed Alex Mazer, co-founder of Better Budget TO and councillor candidate for Ward 18 (http://www.alexmazer.ca).
RZ:

What are the most important issues with Toronto's budget process?
AM:

Municipal budgets are very important, given they serve as the basis for allocating resources and setting the city's direction. However, many people across the city feel the budget is confusing and difficult to engage with. The budget process is subject to narrow debate with an accounting focus instead of one on our city's vision. We can look to other cities for inspiration on how to budget better.
RZ:

How has Better Budget helped address these issues?
AM:

The focus of Better Budget TO is to improve the budget process as a way to increase civic engagement, understanding, and the quality of decision making. There are two key actions Better Budget is focused on.
1.
We've been working to put budget reform on the agenda, especially for the upcoming city election
. This fall, we published an op-ed in the Toronto Star

[1]

discussing our goals. We've had some success with councillors, city staff, and key stakeholder groups recognizing the need for reform. The city took some steps to improve the budget process (e.g. improved communications materials), but there remains lots of room for improvement.
2.
We've been working to develop ideas and an agenda for a better budget
. We've consulted with experts, stakeholder groups, city staff, and elected officials. Together with the Wellesley Institute, we hosted "Better Budget Day", which saw 75 people from various organizations and backgrounds participate. Three main themes emerged: the need for a budget that is more visionary (focused on long term), participatory (through better public engagement and participatory budgeting tools), and accessible (through improved communication, technology, and open data). We've also hosted or participated in public budget forums, including one recently hosted by the Toronto Youth Cabinet.
RZ:

Why is it important to make budgets visionary?
AM:

When I talk to residents, many feel the city isn't planning for the long term. Toronto's strategic plan has not been updated since 2002. The big challenges our city faces – congestion, inequality, climate change, sustainable economic growth – require a long term approach. Right now, the budget does not feel linked to those problems, but how we allocate public dollars goes to the core of how we plan for the future. That's why we need to link budgeting with vision.
RZ:

Given your previous experience with provincial and federal governments, including serving as Director of Policy for Ontario's Ministry of Finance, how does Toronto's process differ from that of other governments?
AM:

While there is always room for improvement, municipal budgets are quite open and transparent. Anyone can access data and briefing notes online and the deputation process is very open. Provincial and federal governments draft their budgets behind closed doors with limited room for public input.
Conversely, provincial and federal budgets have clear themes such as job creation, social justice, and infrastructure; whereas municipal budgets do not. Therefore, I feel municipal budgets should become more visionary while provincial and federal budgets should become more transparent.
RZ:

How would you apply your experience from Better Budget, should you become Councillor?
AM:

Better Budget is currently refining ideas it obtained throughout the consultation process and will prepare an agenda and pledge for mayoral and councillor candidates to sign on. As a candidate, I plan to champion budget reform. If elected, I would work with other councillors to implement the kind of agenda Better Budget TO is putting forward.
RZ:

What are some other key issues you are advocating during your campaign?
AM:

Besides the budget issues we discussed, two other issues I am focused on are improving the West Toronto Railpath and making Ward 18 a great place for our kids.
The Railpath is a key asset for Ward 18, but could also become a key asset for overall city building. With plans for extension under way, the Railpath should not only be a place for recreation and green transportation, but also for economic development, jobs, public spaces, and art. However, I'm concerned the way the air-rail link is being implemented (e.g. noise walls) could threaten this vision.
I think we can do more for our kids to make Ward 18 a great place to grow, learn, and play. We have a number of underused or vacant schools in our community. Such underutilized facilities could be used as community hubs, which could save money and provide space for our youth and community groups. I'm also interested in working with parents, school board representatives, and the province to ensure we have good local public schools where our kids can thrive.
RZ:

What message would you give to those interested in running for office?
AM:

The 2014 election is a good opportunity to send new voices to city hall, to turn the page on a dysfunctional era, and to renew our democratic institutions. I encourage new candidates interested in running for office (mayor, councillor, trustee) to do so.
By making the budgetary process more participatory and visionary, Toronto can boost civic engagement and enable council to make better decisions. For provincial and federal budgets, I encourage you to contact your elected representatives and attend budget consultations. To learn more about Alex Mazer's campaign, which will launch on January 21, you may visit his website mentioned earlier.
Rob Z (e-mail)
Follow @RZaichkowski